Maalaala mo kaya?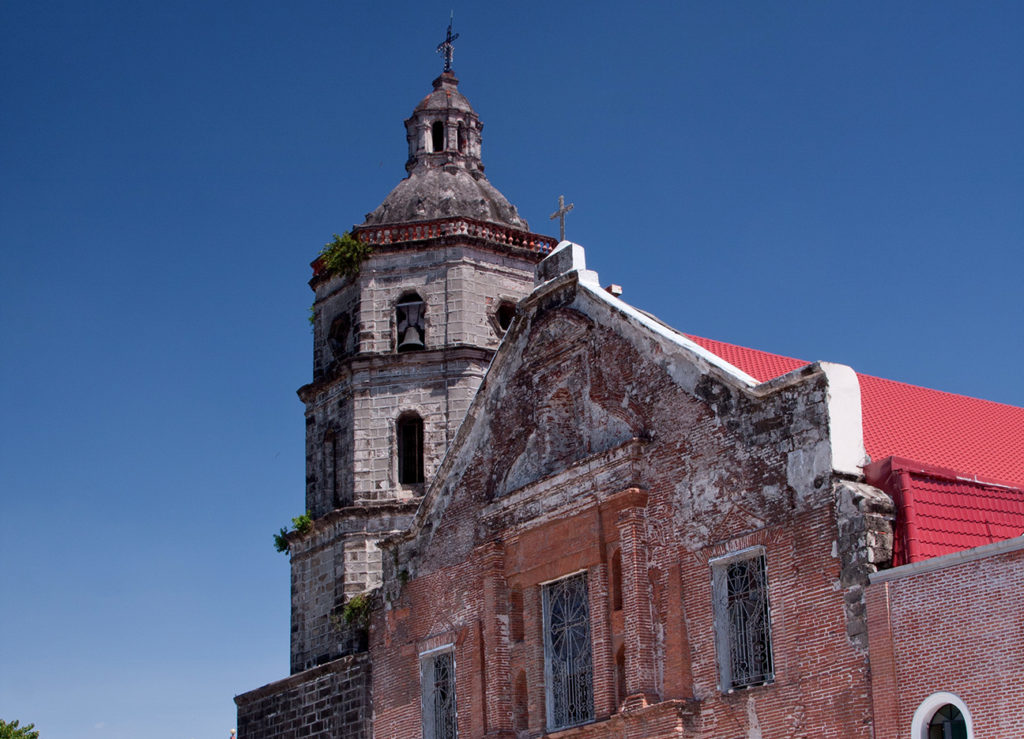 Malamang hindi. I don't think there is anyone reading this post who could have seen for themselves the evolution of Church lighting from candles to oil to gas and, till recent history, to the widespread use of electricity. The wrought iron chandeliers which were initially installed in our vintage Churches were all imported by their original builders. While the different Churches were built by different religious orders, we have noted from our work restoring many of these, that there is a lot of commonality of design and fabrication methods. It seems like that these frailes all had a favorite lighting store in Europe that they commissioned for particular Church missions in the Philippine islands.
Electricity could not have come any sooner to our Churches. The growing literacy of their parishioners meant that these were now able to follow services with printed guides. And these readers needed good lighting in the dim interiors of the big churches. Illumination provided by all lighting prior to electrical lamps was not sufficient for this purpose. They also emitted black soot which regularly clouded the glass virinas of the chandeliers and defaced the ceiling frescoes, icons and altar retablos. Electrical lamps had none of these problems.
Some local lighting company, employing local pandays, must have done good business towards the tailend of the 19th century converting all of these chandeliers to successively use the available power source. Palayan Lamps is not old enough to have participated in this work. But Palayan has been commissioned to restore many of these vintage Church chandeliers over the years.
How are Houses of Worship lit today?
New churches tend to favor the use of architectural lighting, foregoing chandeliers and ceiling pendants for several reasons. Firstly, the primary use of lamps inside the churches is illumination. So the lamp's decorative value has become secondary. Architectural lamps provide even and controllable illumination well-suited for reading by aging parishioners. Secondly, architectural lighting is cheaper than traditional chandeliers and pendants and are also easier to operate and maintain. Thirdly, architectural lamps which are positioned properly can provide precise illumination where needed. The altar can be lit by stage lighting while the nave pews are evenly covered by the light from the ceiling. Gone are the problems of uneven illumination with the traditional lighting schemes of old-chandeliers plus wall lamps. All churchgoers are now covered by light at all corners of the church. Lastly, new church designers now have the option to decorate ceilings and not be bothered by line-of-sight obstructions of hanging lamps.
What has Palayan done for church lighting?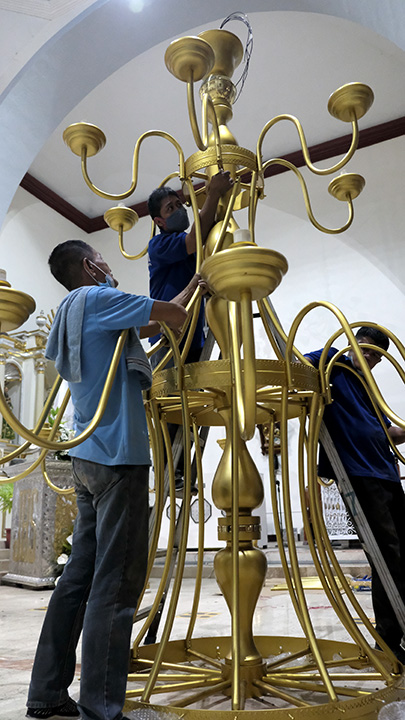 It is well and good that architectural lamps now light most modern houses of worship. But there is some difficulty of retrofitting a heritage church with architectural lighting completely. The church will lose a lot of its character if its chandeliers and pendants are brought down. In fact, doing something as drastic as this, would need the permission of the CBCP's Episcopal Commission for the Cultural Heritage of the Church, whose role it is to preserve heritage churches.
So we are here today, Palayan still restoring church chandeliers and pendants. Where our work is backstopped by the Catholic church's preservation office, we bring these pendants and chandeliers to our shop where their metal members are repaired. These are stripped of all paint, powdercoated with primer colors, and wet-painted with their original colors. All electricals are replaced and brought to standard. Missing glass virinas and crystal pendalogues are replaced. In some instances, the number of arms is increased to accommodate more bulbs. The same service is done for the wall lamps and the stations-of-the-cross lamps. More wall lamps are added where needed.
Because of the need for the best illumination, Palayan has worked together with suppliers of architectural lighting to ensure that the church built and designed in previous centuries will continue to serve its purpose well in modern times.
New churches are more difficult to serve. Their hanging lamps need to have contemporary designs but must nevertheless maintain a certain formality of a house of worship. Since churches don't renovate regularly, the adopted design should also be able to withstand changes in interior design norms and not look old too soon beyond its time. Conceptualizing these lamps is usually a collaborative effort of church management, parish sponsors, the community in general, and Palayan.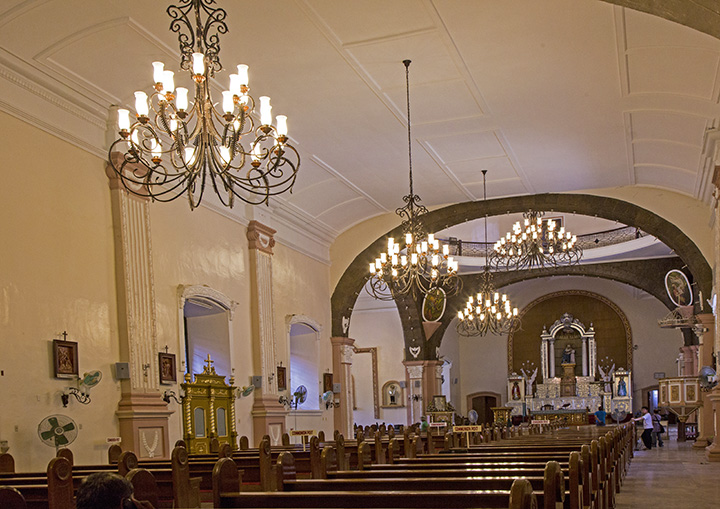 We humbly submit that our work with Philippine churches has given new life to the lamps of heritage churches and helped establish the character of new churches for its parishioners to appreciate for many years to come.
Case Project – Ang Tanging Habilin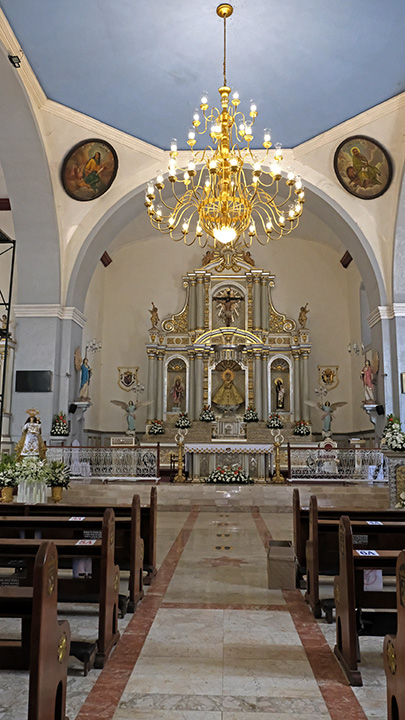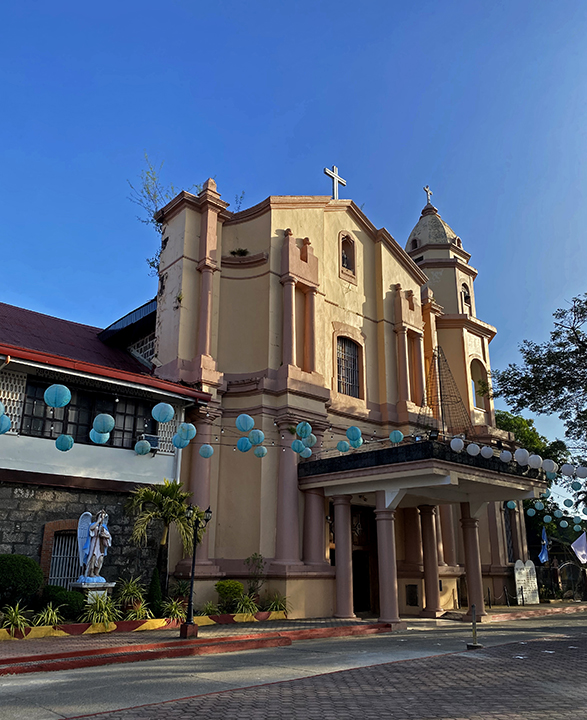 Their faith and love for their Church, The St. John of God Parish in San Rafael, Bulacan brought Palayan and a family of parishioners together to work on their wish to decorate the church dome with a donated chandelier befitting its beautiful interiors. The church had recently been gifted with two small chandeliers that found their place at both ends of the transept. The dome thus seemed bare.

It must have been fate that led them to contact us because of a recent post on our Fb page about past church lighting projects Palayan had worked on. They first inquired about our experience with this specific type of lighting. Having been apprised of our past work, they then proceeded to discuss the fabrication of a dome chandelier for their church. Knowing that there were two existing chandeliers, we were challenged to match their classic design but upscaled to the much larger space of the dome. In the end, a 3.5m diameter chandelier, 3.75m high was produced with turned wood center posts, 42 12-inch clear glass virinas and a 0.6m diameter cast Spanish glass bottom lens diffusing light from 6 bulbs was contracted to be made. The chandelier was powdercoated with a gloss gold finish.

Prior to signing the contract, we were admonished: "Inaasahan namin pong magagawa ninyong maganda ang chandelier ng aming simbahan". We were somewhat concerned during production, because given the size of this chandelier, it was impossible for us to determine confidently beforehand if there were any design or proportion flaws. Happily all good intentions were met. St. John and its generous benefactors would be pleased.