Architectural Vs. Decorative Lighting.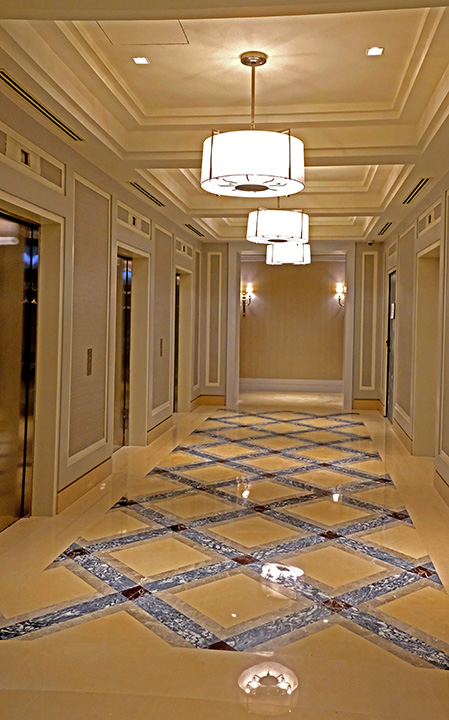 While coached in different words, we are often asked this question In the course of our business. Palayan fabricates decorative lamps, not architectural lamps. The difference between these two types of lamps can be simply put as: the decorative lamps mainly prettifies the place whilst the architectural lamps mainly serves to provide illumination. One sees architectural lamps indoors as recessed or surface lighting which illuminates while trying to be as unobtrusive as possible. These are usually the modern-looking lamps that are embedded in ceilings, coves, and other nooks and crannies where they can be hidden to give soft light. These are all mass-manufactured items with prices ranging from a few hundred pesos to thousands of pesos for name premiums (not necessarily performance premiums). A subpart of the architectural lighting category are the outdoor lights, such as exterior building lights, garden lights, driveway bollards, etc. These exterior lights are also readily imported from ready catalogs.

Original copies?

Palayan thrives on making these one-of-a-kind "original" lamps. Do we copy? Yes but no. We do not fabricate direct facsimiles because we improve on these original designs and are able to deliver these design variances at an affordable price. So the lamp we make for our customer ends up similar to the original foreign design but not the same. The Filipino lamp owner goes home happy with a lamp he has designed, similar to but not the same as a particular foreign lamp, with change to spare in his pocket.

Dare to be different. Dare to design.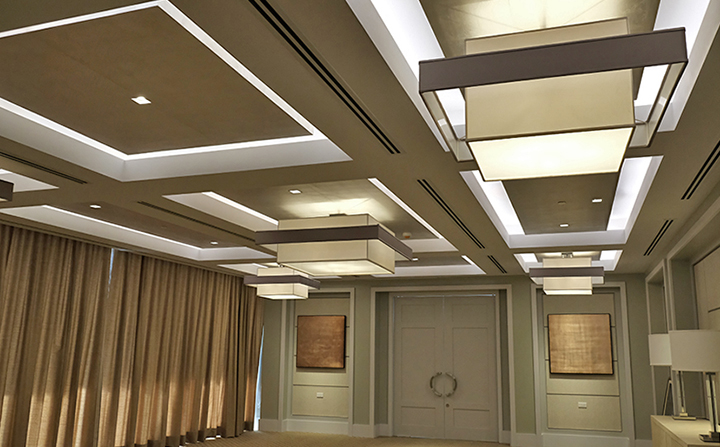 But there are still those brave designers who make a statement by presenting lamp designs that they have conceived, without any external influence or guidance. We are honored to serve their needs. If they entrust their designs to us to execute and keep these proprietary for them, then we can only do these justice by doing more than our best to ensure that the final lamp complies with the designer's intent. It is admittedly hard to think of and pioneer new designs. The designers who go beyond their mandate to design specific lamps for projects, and not rely on catalogs alone, really deserve to be rewarded with a fee bonus. We salute them and pray that their tribe increases.

The science in lighting design.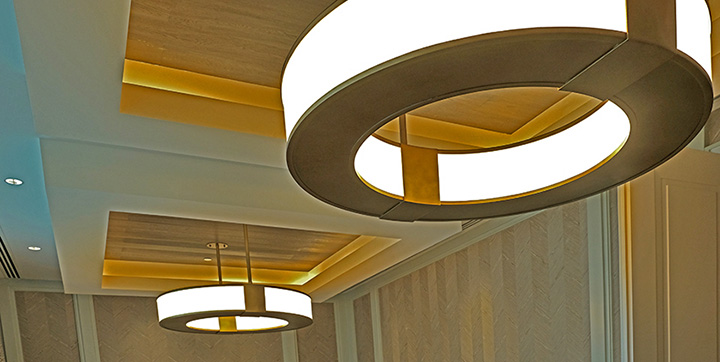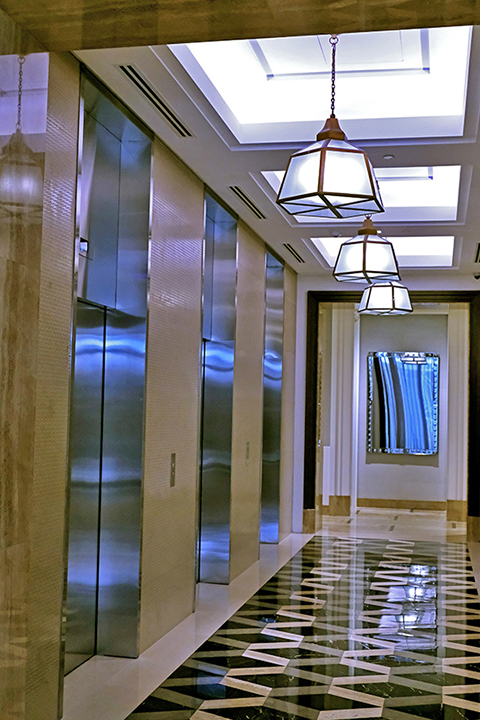 So we go back to the original question. If we take the extreme case of a theoretical decorative pendant lamp that is 2 meters in diameter, lit by a single 12 watt LED bulb, to hang in a cavernous hall, will this still be a lamp with its meagre illumination? Yes, it is still a lamp – a decorative lamp.

For large commercial projects, like hotel halls, restaurants, churches, theater lobbies, etc., developers usually hire lighting consultants to study their illumination requirements. They model this with precise lighting design software that eventually tells them the exact luminaires, locations, and lamping of the architectural lamps needed. They can be very precise about their recommendations because architectural lighting manufacturers subject their products to laboratory tests that ensure performance consistency. So it is very impressive to see a lighting consultant whip out his laptop and walk the client through a 3D rendering of the project when lit with the lights they have recommended. They can show how the project will look like at various times of the day and night. Clearly, there is no room for error with these lighting simulations. These lighting consultants would have likely gone through a lighting design specialization course as part of their 4-year Interior Design studies to be able to parade such tech wizardry.

So here is the rub.

The lighting consultant may specify the architectural lighting requirements properly, but he does not subject to the same rigorous study the decorative lamps which may be required. For after all, these lamps are mainly for show, and whatever illumination they can provide, is mainly fill light and not as consequential to the overall project as the ambient lighting of the architectural lights. Besides, how can one evaluate a decorative lamp that has not yet been designed, or produced, at this stage? Thus, the design and choice of the decorative lights – all those pendant lamps, chandeliers, plafonieres, wall sconces, table lamps and floor lamps – are left to the discretion of the owners and suppliers like Palayan.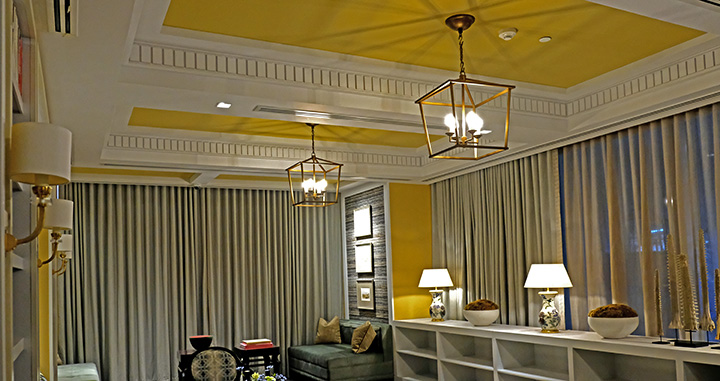 It is at this point that Palayan can draw from its 6 decades of decorative lighting experience to advice on possible designs. We do not insist on proven design formulas from our other projects, because beauty is truly in the eyes of the beholder – the owner in this case. So we guide, but never decide. Since we fabricate all our lamps, we can immediately tell which designs are doable with local resources. This knowledge base shortens this whole design process.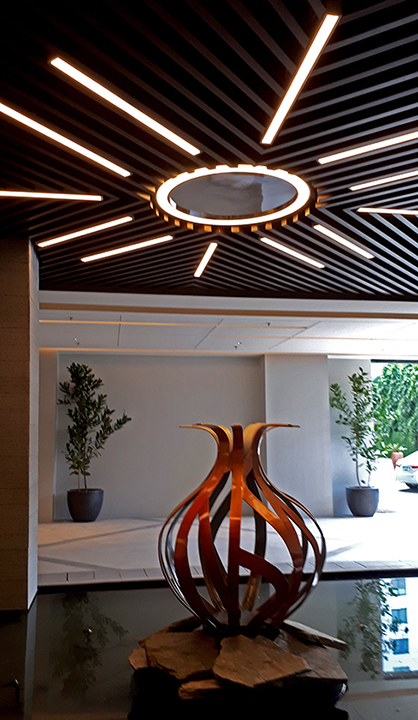 Where this has been found invaluable by our clients is in the specification of residential decorative lighting. House owners don't have the benefit of lighting consultants and thus must rely on their designers and architects – and Palayan – for lamps that are BOTH decorative and illuminative. We will subject to the owners validation what we think may be a nice design for the space in question. The contemplated lighting is then taken into consideration to determine the needed lamping of a proposed deco lamp. So this process becomes an iterative one: beauty-function-beauty-function.
Unlike lighting consultants therefore, Palayan cannot draw from set formulas that guarantee the success of their deco lighting projects. But we have more hits than misses. And our customers over these 60+ years will tend to agree.